If there's one travel bucket list experience that our home country of the United States is best for, it's road trips: from small towns to big cities, from mountain ranges to deserts, from forests to plains, and from sea to shining sea, there is no shortage of epic road trips in the USA.
We've taken USA road trips in about half of the 50 states ourselves (and hope to finish them all off one day), but for this Great American road trips blog post, we asked fellow travel bloggers to share some of their favorites–and they delivered with an enormous variety of USA road trip itinerary ideas, from weekend trip options to weeks-long excursions.
Dreaming of taking a road trip in the United States and not sure where you want to go? This list of exciting USA road trip itinerary ideas will help you decide where to go!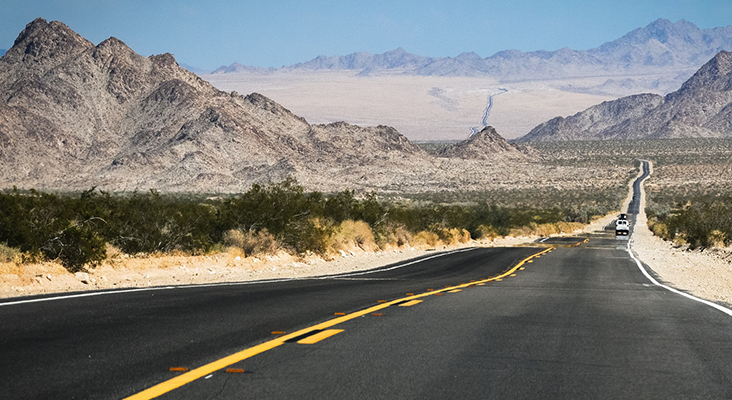 Quick Tips for Your USA Road Trip
Before we dive into exploring the best USA road trips, there are a few tips to be aware of–especially if you're visiting as an international tourist and haven't explored the United States before!
If you're renting a car, shop around.
The best company to rent a car from for your United States road trip will likely vary dramatically depending on where and when you're traveling. Sometimes large international carriers offer the best prices, sometimes local outfits. Sometimes one company has an excellent base price, but terrible rental requirements.
The best way to find your rental car is to search through Discover Cars, which will sift through dozens of companies to find the best combination of low prices and reasonable rental terms for your USA road trip.
Read the rental requirements carefully.
Especially make sure you know how many miles you've been allotted (or ideally, if they're unlimited), if you need to return the car empty or full of fuel, what to do if the car breaks down, and what damages you're liable for in the event of an accident.
On the off chance that you're planning on continuing your road trip into Canada or Mexico, be sure to check requirements for crossing the border as well.
Book travel insurance.
We don't ever suggest traveling without travel insurance–anything can happen on the road, and an epic road trip is definitely a case of better safe than sorry. We use and recommend World Nomads for road trips in the USA.
Don't underestimate how sparsely populated parts of the USA are.
If this is your first time visiting the USA, you may be surprised to see just how long you can drive in the United States without coming across a town or even a gas station–especially out west.
Be sure to keep an eye on your directions, and fill up your gas tank before heading into any particularly unpopulated areas!
Make sure you pack the right gear.
From safety gear to snacks, a big USA road trip requires bringing the right tools along, whether you're taking a short vacation, diving into van life, or somewhere in between. We recommend taking a look at the suggestions in our road trip packing list before you go!
If possible, stop in at least one national park!
Our home country is filled with an enormous number of interesting and beautiful places, but perhaps none shine quite as brightly as our national park system.
Want to climb sand dunes? We have that. Marvel at glaciers? Check. Hike across mountains? Take your pick. Go scuba diving? Definitely. Admire the power of incredible geysers? Got that, too.
Whatever kind of outdoor wonder you have in mind, you can find it at one of the most beautiful national parks in America!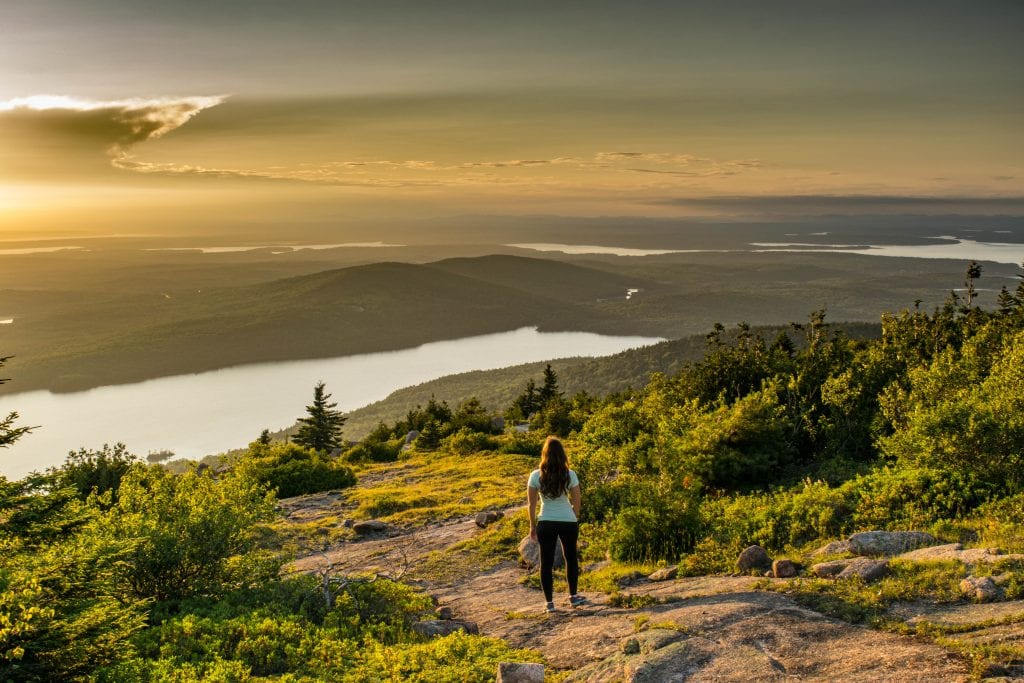 Cross-Country USA Road Trip Ideas
Route 66
From Stephanie of Oklahoma Wonders
Route 66 is the quintessential American road trip, inspiring songs, movies, and novels. Starting in Chicago and ending in Santa Monica, Route 66 passes through nine states: Illinois, Missouri, Kansas, Oklahoma, Texas, New Mexico, Arizona, Nevada, and California.
Some of the best things to do on the route are enjoying the kitschy 1950s motels, gas stations, and restaurants that harken back to the days of the Great American Road Trip. You'll also find roadside attractions like the Catoosa Whale, Cadillac Ranch, and the Twin Arrows that are must-sees.
If you want to enjoy some nature along the way, you can visit the Grand Canyon or the Petrified Forrest National Park.
The most typical way to explore is to start in Chicago and drive all the way to Santa Monica, but there are many who drive smaller portions of it or go from west-to-east instead of east-to-west. There's no single "right" way to make the drive. Just make sure you enjoy yourself as you go!
Recommended Road Trip Length
Because the route is so long and there's so much to see, it's recommended you spend two weeks exploring it one way.
Share what more places you recommend us