Discover the applications that your car's WiFi connectivity has.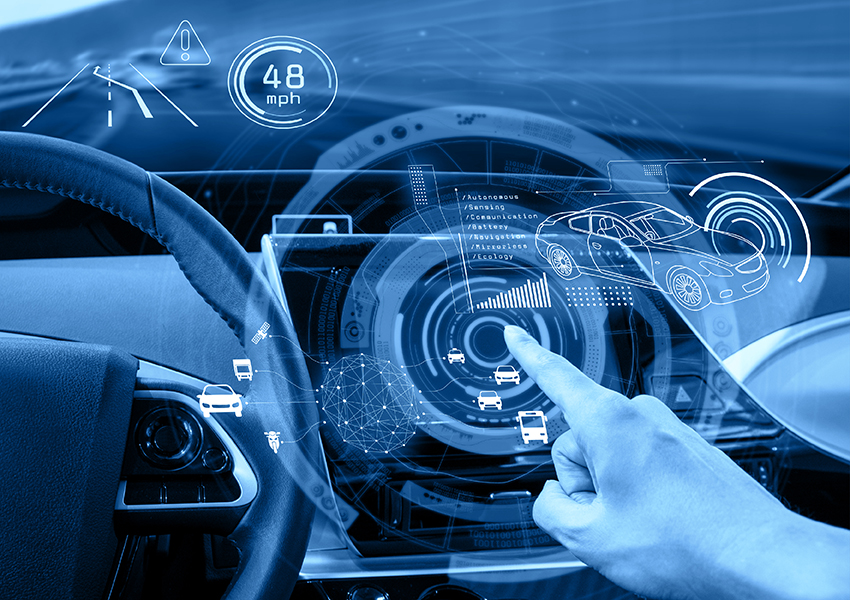 The technology applied to automobiles has taken giant leaps in recent years. Improvements in the engine, the navigation system, the steering and, above all, the connectivity have made the car, beyond a means of transport, become a lifestyle.
Nowadays, with the arrival of tools such as the Wi-Fi device, you can keep your car connected at all times, both on your daily trips around the city, as well as on your road trips.
This trend of cars with connectivity is part of the so-called Internet of Things (IOT). This technology seeks to generate a smart city or intelligent city, thanks to the interaction between all devices connected to the Internet. Among these we find vehicles, traffic lights, video surveillance cameras, smart trash cans, buildings, houses, among others.
Car connectivity applications
Connectivity not only seeks to generate interaction with other devices, but also brings a series of advantages for you. Through technologies such as Movistar Car, which consists of a Wi-Fi device for your car, you can be connected to the Internet at all times and also access a series of benefits such as:
Vehicle diagnostics
It facilitates the preventive maintenance of your car, since you can receive notices of possible damage or breakdowns. In addition, it helps you schedule reminders for mechanical check-ups, tire changes or performance analysis.
Connections
With an exclusive Wi-Fi network for your car, you can connect several electronic devices at the same time. This way you can browse without consuming data from your mobile plan. Likewise, you will be in contact with the emergency services at all times.
This will allow you to keep your mobile network free, if other crew members of the car want to connect to the Wi-Fi network. For example, if they want to watch a movie or play online from their mobile or portable consoles.
Location
This goes beyond having a GPS for cars, since it allows you to configure alerts that inform you of the movement of the vehicle and its constant location. Also to access the travel history or go to the destinations that you have stored as favorites in your browser.
Other advantages of having the location in real time is that you can share your trip with a family member or friend. Or if you stray from the road in the middle of a trip, an emergency unit can find you more easily.
Security and assistance
Being connected always allows you to have greater security in every way: status of your car, route, location, assistance, etc.
If you go on a trip, you can count on the peace of mind of receiving support in the event of any breakdown or failure. In that case you will be able to communicate from wherever you are with a service center, which will know what is happening to your car.
Now, if your vehicle receives an impact, the contracted service will automatically make an emergency call. This call will go to a platform that will initiate the assistance protocol. Keep in mind that these services also connect with the emergency networks of the place where you are.
Navigability.
Forget about opening Google Maps on your mobile or waiting for a page you need to load. The connectivity offered by a Wi-Fi device is totally different.
You will be able to drive while you are looking at the places you can go, on a fully updated map instantly, without spending more. This allows you to save a lot as viewing maps on a mobile device consumes more data and battery power. So you will no longer worry about data from your plan, nor about the charge of the cell phone.
After having constant connectivity, you will be able to browse the web at your leisure. And whoever accompanies you on your trips will also have this bonus.
Traffic.
Traffic jams can be a headache on many occasions, but with your Wi-Fi device they will no longer be. The connectivity of your car is the essence of the Internet of Things, which will allow your city's traffic system to be constantly updated, preventing and solving traffic jams.
By being interconnected with more vehicles, traffic lights, cameras and other devices, the concept of the city evolves into that of a smart city. Updated information at all times will inform you of the most appropriate routes to avoid those annoying traffic jams.
With each technological advance, the connectivity of vehicles will be more than a gadget, it will be a necessity. The applications and facilities that having a Wi-Fi device brings will make your life easier, helping to change the way you get around in your car and the way the city evolves. You can even use your vehicle as a permanent work station, you won't lose time while you find a connection to the network. Furthermore, in a disruptive era, many innovative businesses can be carried out thanks to a WiFi network in your vehicle.